Junction Commercial Block Watch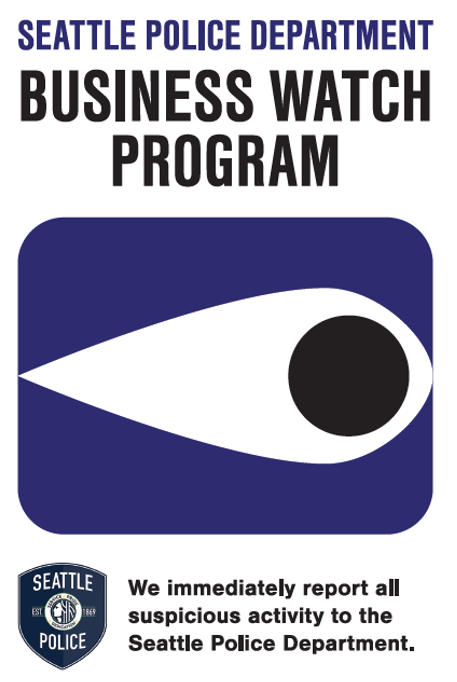 <![CDATA[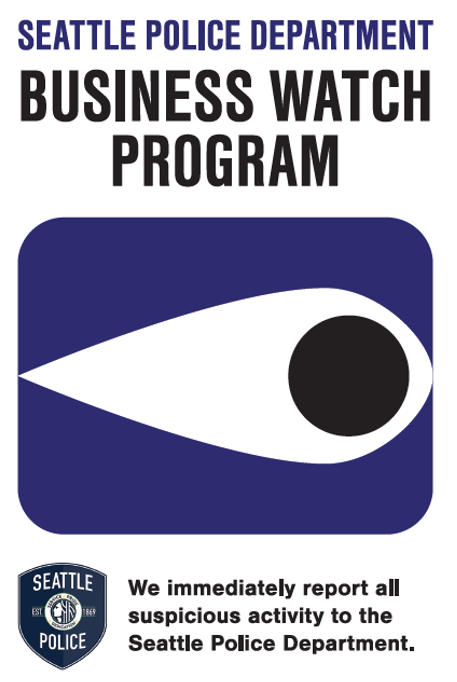 Thank you so much for your interest in the Seattle Police Department's Business Watch in the Alaska Junction!
Our official launch event was Thursday, September 27

th, 2018.

 Video shot and edited by Jaroslaw Media.
2020 Meetings: Wednesday, February 19th, 5 PM John L. Scott
 Wednesday, September 16th, 5 PM. Location TBD.
January 16th, 2019 Block Watch Meeting hosted at The Whittaker – video shot and edited by Jaroslaw Media.
Going into Summer, this video updates business owners' key issues. Plus Jennifer from SPD gives valuable tips on combating graffiti, how to protect windows from vandalism and what to do when faced with a person in crisis.
Next Commercial Block Watch Meeting: Wednesday, February 19th, 2020 5 PM. Place TBD
Request to Watch
is a formal request to the Patrol Officers that work a particular area to show presence around a particular area, at a specific time. The requests are read in the roll-calls by the supervisors. These requests can be submitted by stopping by the SW Precinct, or by calling the SW Precinct front desk at 206-733-9800. Please note- these do not guarantee a certain amount of presence or premise checks, it is just simply a request.
Commercial Block Watch Meeting notes Jan 16 2019
Commercial Block Watch Meeting notes Sept 27 2018
Feb 20th Block Watch Meeting
2020
SEE SOMETHING Employee Flyer
Trespass Program
Report a crime online 
Direct Link to the Trespass Page
Email the Southwest Precinct Trespass Program SWPrecinctTrespassProgram@seattle.gov
Download a Trespass Sign
KnowYourMoney
PDF – How to spot a fake bill
Crime Dashboard Seattle Police
Order your RING security camera
– $40 discount. (Let the Junction know before ordering!)
Public Safety Numbers
Officer Map
Suspicious Behavior
Crisis Connection
Seattle Animal Control Abuse and Neglect 
Community Service Officer Program Announcement 0419
SLACK for iPhone
SLACK for Adroid
If you're a Junction merchant, you can register at any time for the Commercial Block Watch Thank you to Mark Jaroslaw at
Jaroslaw Media
for shooting the pilot video and the interviews.
Junction Block Watch in the News:
SDOT Blotter
West Seattle Blog
KOMO 4 news report   
KING 5 news report
Q13 news report
WS Junction Association Launching New Pilot Commercial Block Watch Program
from
West Seattle Junction
on
Vimeo
. The West Seattle Junction Communication Block Watch is a communication network and interactive way to effectively and quickly contact other business owners or business managers in the Junction when a crime occurs. You have a deeper piece of mind knowing there are people who are actively involved watching over your business and reporting suspicious activity to you. We have round table quarterly meetings that puts you in front of the Seattle Police Department key officers. Members receive updates about crime in the area. You'll have a chance to discuss what you're observing and listen to other business owners. Window decals show your commitment to improving safety and are a deterrent to potential criminals. On the horizon, a camera network will be developed that will consist of a list of businesses who have active cameras. A few of the benefits to joining include:
Safety/Security Assessments from the SW Precinct Crime Prevention Coordinator Communication network with other businesses in the area Quarterly meetings with other businesses that are a part of the network Window decals from the Seattle Police Department that advertises your participation in the network Additional eyes on your business (nearly 24 hours a day!) Assessments typically last about our hour and include an evaluation of your potential risk spots, suggestions for improving security, a discussion of current crime trends in the area, a packet of helpful informational handouts and of course, time for questions.
In addition, the Junction has Business Watch Program street signs advertising we are fully committed to a safe and crime-free business district. Sign up now to show your commitment to a safe district and to protect and decrease crime in your business.
Theft footage Curious Kidstuff February 18th, 2019
Theft footage Pharmaca February 25th, 2019
Theft footage Click! March 3rd, 2019
KIRO 7 News Kids Stealing in Ballard March 5th, 2019
KIRO 7 News Updated Story with Curious Kids footage March 7th, 2019
Theft footage from Click! February, 2019
Belligerent woman at Pharmaca 
Theft footage from Pharmaca March 19, 2019
Theft Crossfit Loft February 19th, 2020
]]>