West Seattle Garden Tour 2014
<![CDATA[
CELEBRATING 20 YEARS!
The West Seattle Garden Tour celebrates the Art of Gardening's 20
th
Anniversary this year. They will be showcasing nine spectacular NW residential gardens in West Seattle. Save the date for
Sunday, July 20th  2014 from 9:00am to 5:00pm.
"The West Seattle Garden Tour (WSGT) is a fun, family-friendly event that has been an annual tradition since 1995. As a non-profit organization, the WSGT is proud to 

donate net proceeds

 to support Seattle-based community gardens and other non-profits that promote horticulture, education, or the arts."
Buy Your Tickets
Ticket books will be on sale at the end of May at the following locations for $18 each. Admiral Metropolitan Market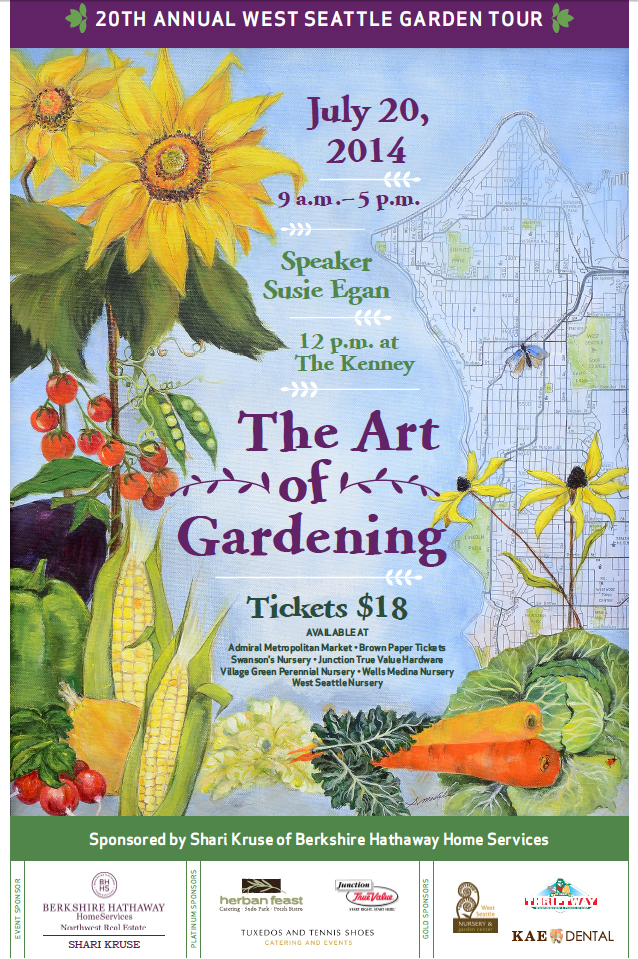 2320 42nd Ave SW West Seattle;
206/937-0551
Brown Paper Tickets
(online) Swanson's Nursery 9701 15th Ave NW Seattle;
206/782-2543
True Value Hardware 4747 44th Ave SW Seattle;
206/932-0450
Village Green Perennial Nursery 10223 26th Ave SW West Seattle;
206/767-7735
Wells Medina Nursery 8300 NE 24th Medina;
425/454-1853
West Seattle Nursery 5275 California Ave SW West Seattle;
206/935-9276
For more information about the West Seattle Garden Tour visit their
website.
]]>