Welcome Young At Art to The Junction!
<![CDATA[Young At Art has workshops and open studio art time for kids ages 1-12! Young At Art is located at 4709 42nd Ave SW.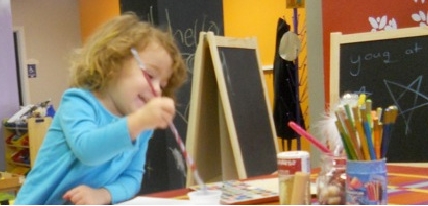 Workshops (Ages 7-12 yrs $35 – $55) – Enjoy an instructed art project and creation time, available on a monthly calendar for sign ups. A typical workshop lasts 2-3 hours for this age group and parents are welcome to run errands, shop, have a moment to themselves (provided a consent form is signed by the parent and agreement form signed by the child).
Check out our open studio theme of the day! Open Studio Prices Per Child – 1 – 2 yrs 30 min $5 * 3 – 4 yrs 1hr $10 * 5 – 10 yrs 1hr $15
Become a regular (Ages 5 -12 yrs $150) – Pay for a month at a time and get a stamp card, allowing you to come in and out during open studio hours and sign up for workshops! Fill up your card before the end of the month and get a workshop free!
Call 206.937.0736 or drop by the studio to sign up for classes. *Photo: Young At Art]]>