Renew You! at West Seattle Pharmaca January 6th

<![CDATA[It's the perfect time to Renew You! Join Pharmaca in West Seattle for their Healthy Weight Management Event on Sunday,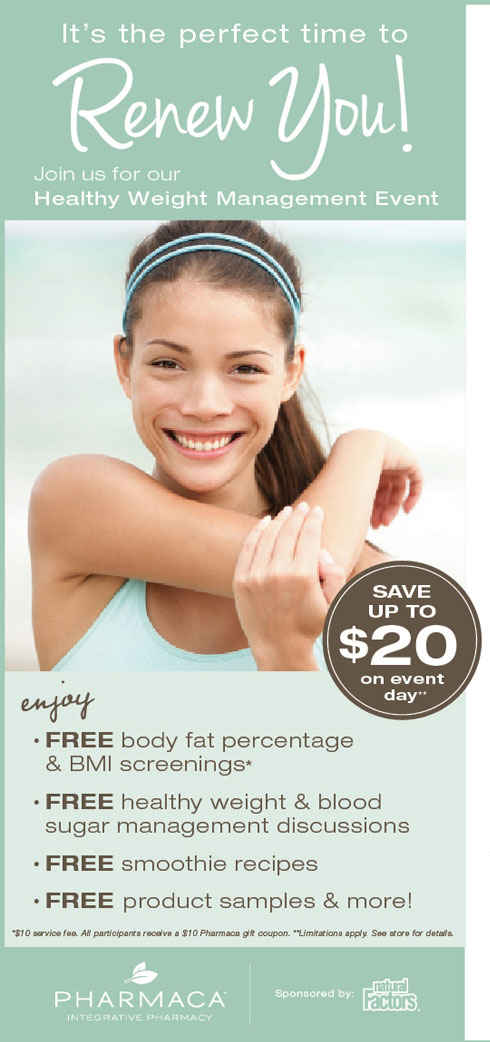 January 6th from 1 to 5pm.
FREE body fat percentage & BMI screenings*
FREE healthy weight & blood sugar management discussions
FREE product samples & more!
Pick up your event-day coupon at the store: Save $10 with a $50 purchase or save $20 with a $100 purchase (on event day only with coupon.) *$10 service fee. All participants receive a $10 Pharmaca gift coupon.** Limitations apply. See store for details. *Photo: Pharmaca]]>