Love Is Alive And Local at The Farmers Market!
<![CDATA[
LOVE IS ALIVE AND LOCAL at the WEST SEATTLE FARMERS MARKET this VALENTINE'S DAY weekend.
LOVE YOURSELF/EXPRESS YOURSELF – This weekend you can Make-Your-Own Valentines. Paper, lace, hearts, glitter, glue – everything you and your sweetie need to say I Love You through low-tech honest art.
LOVE YOUR POP ICONS – Keep your eyes out for Elvis; He promised to bring hunks of Burnin' Love and a few Valentine Day surprises to market shoppers.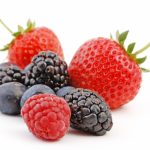 FRESH LOCAL APHRODISIACS are available at the markets right now.  There are all the old stand-bys like Oysters, Chocolates and Wine, but our staff research also turned up Arugula, Honey, Carrots and Berries (frozen strawberries and raspberries are in good supply)
LOVE YOUR FARMER – Show local farmers THE LOVE this Valentines Day weekend.  Stop by our market info tables and sign our Market Valentines Day Card. Let them know you love them for all their year-round hard work, their long travel times and deep commitment to our markets and communities.
Prepare a MEAL WITH LOVE. Shop with your sweetie for the best local ingredients for a romantic locally sourced Candle-Lit Supper or a late morning Brunch.  Breakfast in Bed will even taste better when you know where your eggs came from…
LOVE YOURSELF/LOVE YOUR HEALTH – There is no better source of local seasonal veggies and fruits than at your local Farmers Market.  These are low-fat, high fiber choices and a few servings a day can keep your heart healthy and your sex life strong for years to come!
The West Seattle Farmers Market is open every Sunday, Year-Round.  Hours are 10 am – 2 pm.  The Farmers Market is located outdoors in downtown West Seattle in the Alaska Junction on the corner of California and Alaska – in the parking lot behind Key Bank.  There's plenty of available parking.
]]>