The Junction's Day of Giving

<![CDATA[

On April 30th, Junction businesses will donate 10% of their sales to nonprofits.
We are pleased to announce
The Junction's Day of Giving
, happening this
Saturday, April 30th
, starting at 10am! During this first annual fundraising event,
29 local businesses will team up with their favorite nonprofits
for a fun day of shopping and eating to benefit a variety of important causes. You can stop by your favorite Junction retailers and restaurants to lend your support by making purchases, and making a difference. This new event came about in response to the desire of our local businesses to have a day to celebrate the spirit of "neighbors helping neighbors" that is so prevalent in West Seattle. Within The Junction business community, there is a profound sense that giving back is the right thing to do. Many Junction businesses already actively contribute to local nonprofits and community initiatives throughout the year – both financially and through volunteer hours.
West Seattle Cyclery
is one business that donates many volunteer hours throughout the year. Owner, Brad Loetel, and his employees give their time to local causes that speak to them not only as a business serving the cycling community, but also as people who love their sport and their neighborhood.  "Since we've opened, giving back to the community has always been a part of our mission statement," Mr. Loetel explained. "We've had that strong position from the beginning – to find a way to give back," he said. When asked how West Seattle Cyclery chose their nonprofits for the Day of Giving, Mr. Loetel responded:
"We feel strongly about these programs. We have felt passionately about them for a while. The Major Taylor Project does a wonderful job of getting kids on bikes and getting them into cycling. We've also been supporting Obliteride for 3 years. A lot of customers who participate [in the Obliteride] ride to support family members with cancer. [The Day of Giving] is a good way to bring visibility to these."
Like West Seattle Cyclery, many Junction business owners and their employees feel that by supporting local nonprofits, they can bring greater attention to this important work and help the West Seattle neighborhood to thrive. "We are continually surprised and humbled by the support our community extends to us, and want to give back in whatever way we can to say thanks and support others," said owner John Smersh of
Click! Design That Fits
.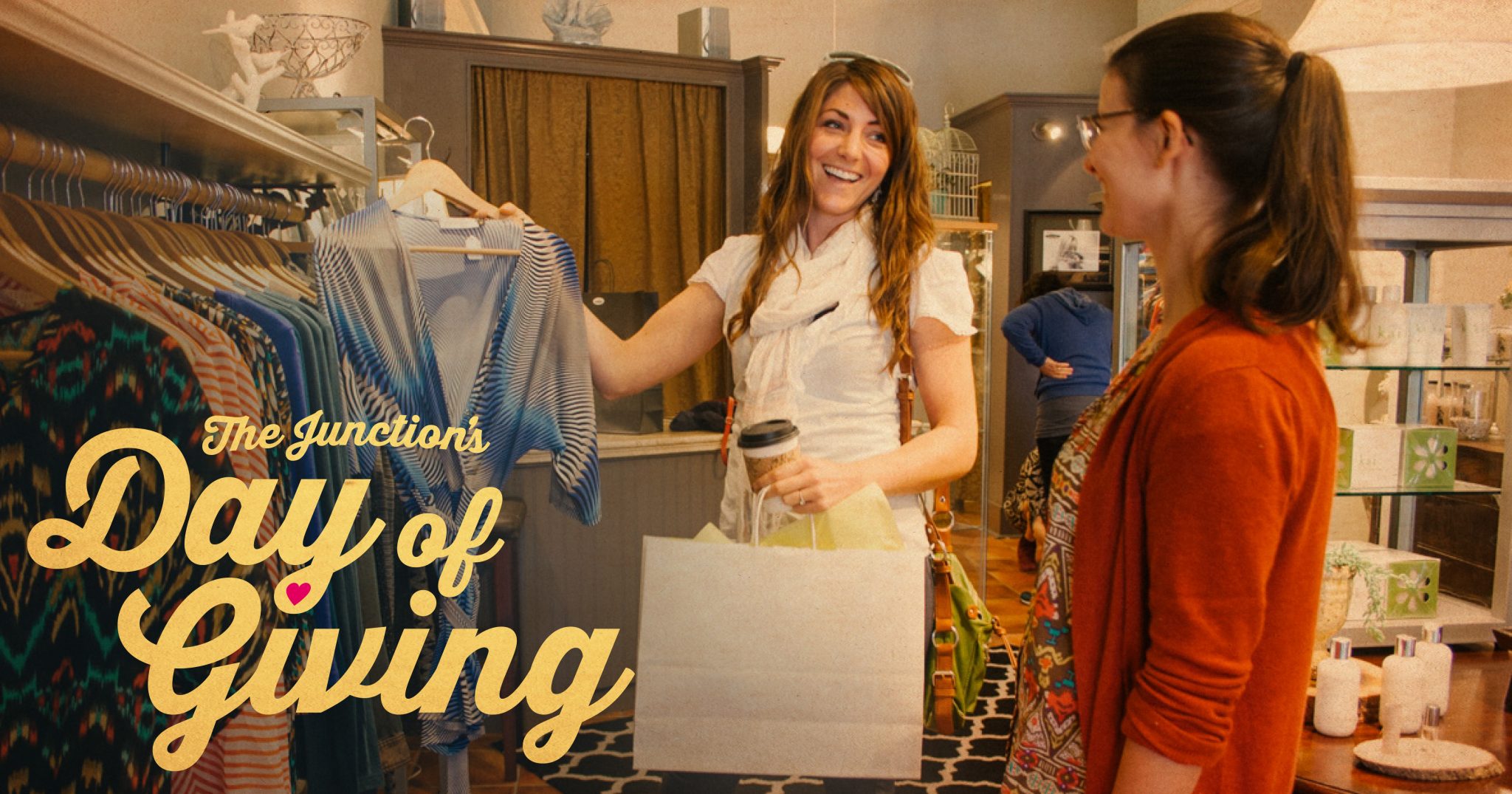 Many participating nonprofits are equally excited to partner with the businesses on this new event. "I hope that people across West Seattle see the treasure of local merchants we have in the Junction, and how committed this business community is to helping our whole community," said Josh Sutton, Executive Director of the
West Seattle and Fauntleroy YMCAs
. "The Y will be communicating news about the Day of Giving to our members and participants, with the hopes that many people will turn out and support these businesses who are making a difference," he said. For many of the nonprofits, The Day of Giving will allow them the opportunity to connect with a wider audience and share their mission and goals more broadly. Clay Eals, Executive Director of the
Southwest Seattle Historical Society
, explained how important connecting with the community is:
"Contributions from the Duwamish peninsula are the lifeblood of our organization, particularly since grant sources of operating funds are few. Giving locally has a profound sense of satisfaction because donors know that the contributions will have a tangible effect where they live and work. For us, that means closer relationships with those who care most about our peninsula. Our work – indeed, life itself – is all about relationships."
Visit
The Junction's Day of Giving landing page
for a complete list of all participating businesses and nonprofits.
The Junction's Day of Giving
Saturday, April 30th / West Seattle Junction]]>