<![CDATA[[caption id="attachment_3276" align="alignright" width="214" caption="Photo: Donna Ryan Photography"]
[/caption]
Meet Courtney Sievertson, owner of Wallflower Custom Framing
What do you like about doing business in The Junction?
  I love the community spirit! I really appreciate the "shop local" mentality, getting to know other merchants, and loyal customers who don't like to leave West Seattle. It reminds me of growing up on Bainbridge Island with that same small town feel.
How long have you been in business?
I've been at this location for 1-1/2 years. I have been in the framing business for about 10 years now.
Who are you customers?
 My customers are neighborhood people, art collectors, people with kids, and people with art that they want to last (i.e. nicer than Ikea frames).
What do you like about owning your own business?
I am more accountable and have a huge responsibility to my customers to do what I say I'm going to do. My reputation is at stake. I have to have good follow through. My favorite part of what I do is helping customers design something that they love.
What is something about your business that I might not have known?
I can frame anything! I challenge people to come up with ideas for framing – from heirlooms to antiques to 3D – there are no limits! I can also customize mirrors, corkboards, etc.  [caption id="attachment_3277" align="alignright" width="300" caption="Photo: Donna Ryan Photography"]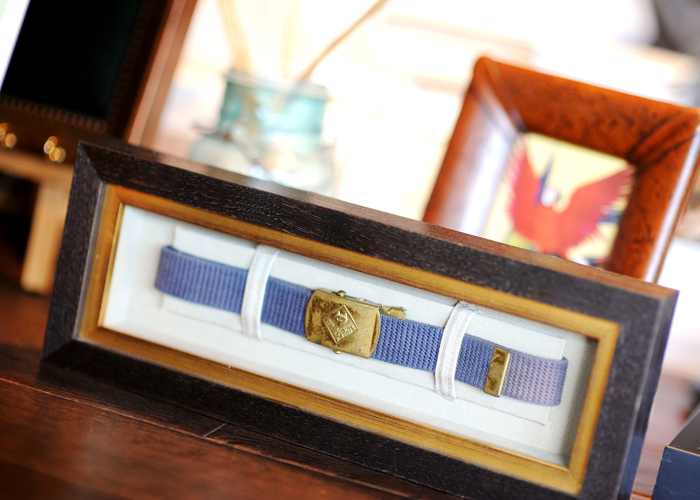 [/caption]
What do you enjoy in your free time?
I enjoy antique shopping, hanging out with my family and my dogs and reading.
What other Junction shops do you like to patron?
I like Capers, Village Woodworks and Knows Perfume.
What do you love about West Seattle?
  It feels like a small town. I really get to know my customers and develop relationships with them.
What sort of music do you listen to?
I mostly listen to whatever comes up on Pandora or classic rock!
www.wallflowercustomframing.com
]]>