4th of July at the Junction
<![CDATA[[caption id="attachment_12688" align="alignleft" width="225"]
Photo from Capers[/caption] Happy Independence Day everyone!! We're doing our 4th of July post so you guys know the festivities that's happening at the Junction.  Also, please check out the adjusted hours of our merchants below.
RETAIL
The
American Cancer Society Discovery Shop
is having a Red, White & Blue Clothing Sale at 40% off July 1-3. Visit
CAPERS'
Facebook Page
and claim the offer that gives you an additional $5 gift card for every $50 they purchase.  Their Anniversary SALE also ends on July 7th so this week they are offering 20%-40% off everything in the store and by special order.
CAFES & RESTAURANTS
Cupcake Royale
will have 4th of July sprinkled cupcakes from July 1 through July 4.  Get a dozen and bring them to your picnics, backyard bbqs and or wherever you're going to watch the fireworks! Not feeling like cooking on the 4th? 
Ma'ono
is offering Ma'ono Party To Go. Available for pick-up starting at 1pm on July 4th!  Call 206.935.1075 or email them at info@springhillnorthwest.com to reserve. For more info
click here.
On Friday the 5th,
Talaricos
will have " DJ Mythikal" from 10:30-2am, and Karaoke on Saturday and Sunday night from 10-2am with KJ Smokes.
Hotwire Online Coffeehouse
is offering the celebration mocha – raspberry, blueberry and white chocolate mocha now through July 4th.  Yum yum! [caption id="attachment_12686" align="alignright" width="300"]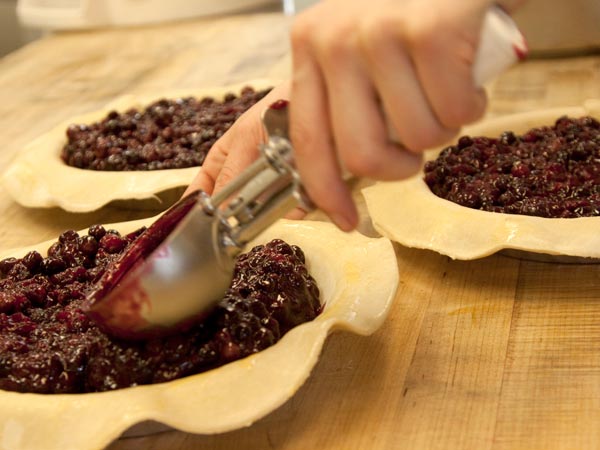 Photo from Shoofly Pie[/caption]
Shoofly Pie
is baking larger pies for the 4th! So get your pies and share them with everyone!
Seattle Fish Company
will take 10% off pre orders being picked up Wednesday, we are closing the 4th. Place order by close of business Tuesday, (9pm) and we will take off 10%. Pick orders up on Wednesday.  Thank you! Happy Independence Day West Seattle, Jon On Friday, July 5th, 
Red Cup Espresso
 is hosting the 2013 Scooter Insanity scooter Rally! They will be closing their drive through during the event but it WILL be open from 6am-10. If you're in the area feel free to come by and check out the Beautiful Vintage Scooters, and meet some cool people!
 4th of July Hours:
Shoofly Pie- OPEN from 10am – 3pm. Red Cup Espresso – CLOSED Bakery Nouveau – Closing early at 3pm. Seattle Fish Company – CLOSED Hotwire Online Coffeehouse – OPEN from 7am to 5pm. Great Harvest Bread Co. – OPEN from 6am to 4pm. Twilight Gallery & Boutique – OPEN until 3pm. Junction True Value – OPEN from 9am to 5pm. The Sneakery – CLOSED Clementine – CLOSED Senior Center of West Seattle – CLOSED ]]>