If you love to give in the West Seattle Junction, this is the place for you.
Join the growing number of volunteers who are doing good in the Junction neighborhood.
The West Seattle Junction is a thriving community located in the heart of West Seattle. We are seeking ongoing opportunities for volunteers to spend worthwhile time making the Junction a thriving and exciting place to live. Opportunities range from festival support, to Junction ambassadors, to street team, to Junction clean-up.
We also have volunteer opportunities during our many community festivals including: Summer Fest, Harvest Festival, Spring Clean Up, Hometown Holidays, and Art Walk. Photo by Junction volunteer Tami Littlejohn.
Currently we're accepting volunteers for:
Art Walk, second Thursday of each month. Art Walk Street Team! Guide attendees to art openings and restaurants during art walk night. Stroll the streets handing out maps and helping folks find the event participants. You can also register to distribute posters and maps the beginning of each quarter. New in 2018 be the admin guru and social media expert. You'll be the Art Walk (with some help from Junction staff of course) by posting the Art Walk across the city calendars and guides. Love art and want to spread the word? Sign up to hand out information to businesses and artists on ways to get involved. Sign up here.
Want to learn about all the Junction opportunities?
Swag Bag Stuffing Party Thursday, November 15th 12pm to 3pm – We'll be finishing up a neighborhood grant in late October which includes compiling coupons, stuffing swag into swag bags, distribution of bags and distribution of neighborhood buttons. This will be a group lunchtime activity (lunch provided of course!) meet at the Senior Center of West Seattle: 4217 SW Oregon St. www.volunteersignup.org/HCALT
Hometown Holidays Tree Lighting and Night Market, December 1st 3pm to 7pm PLUS the Santa Bus – They say it's better to give than to receive. But choosing to give your time this holiday season, and you'll receive even more. When you volunteer with the Junction, you are not only giving your time, you're developing a special connection to your community and the satisfaction of supporting your neighbor  www.volunteersignup.org/9DPAK
Tuesday, January 15th 6pm to 6:45pm.  Junction Office: 4210 SW Oregon St, Suite A. We are located above Shadowland on California Ave and SW Oregon. Enter off Oregon, look for the red door. The Junction office is the first door on the right. Join the Facebook invite right here.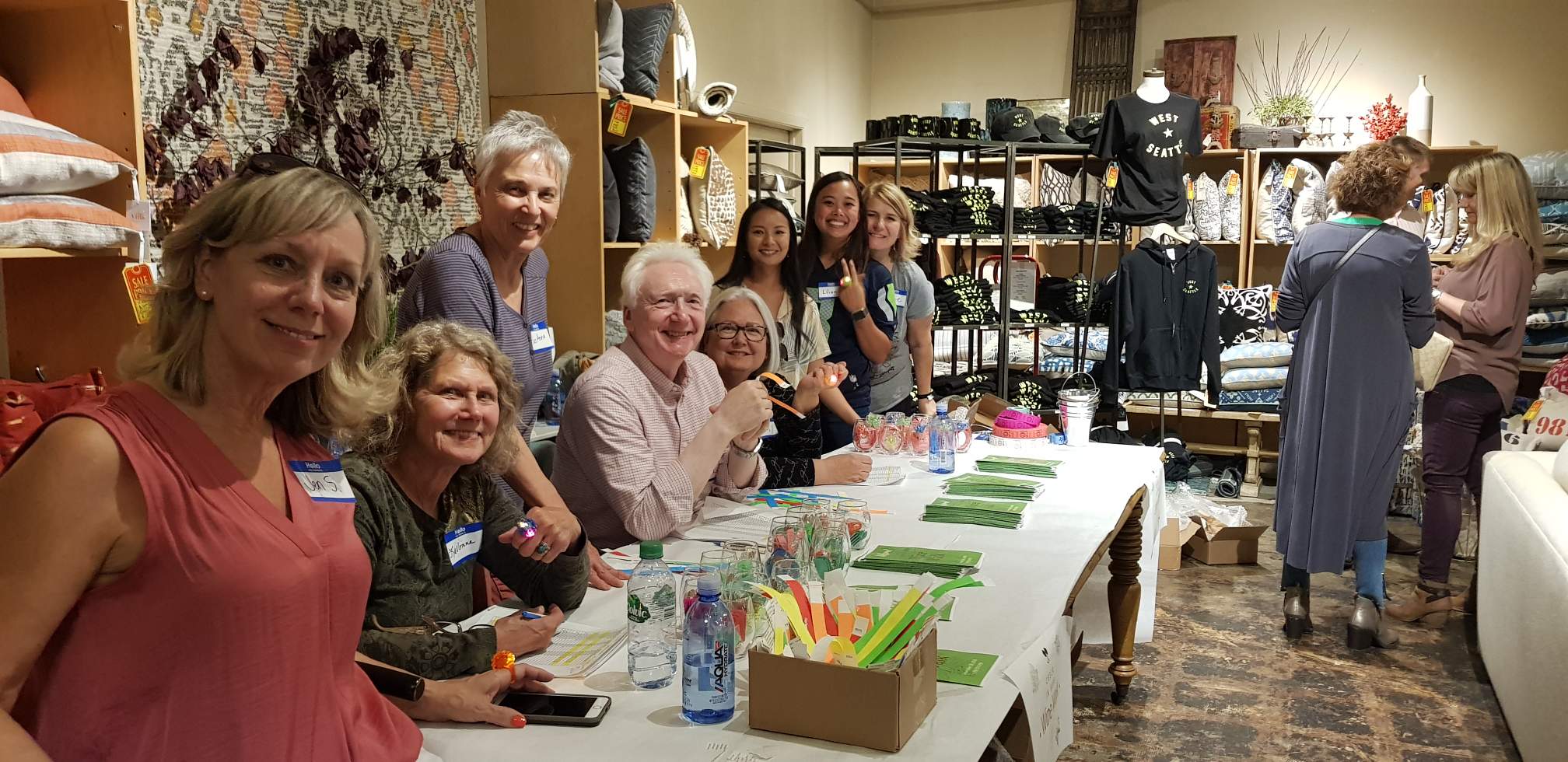 Want to know more about the full range of opportunities? Complete the registration below.
Join the volunteers who make the West Seattle Junction a great place!
The mission of the West Seattle Junction Association is to develop, encourage, promote and participate in activities that enhance a healthy economic, social and environmental climate for the West Seattle Junction community.
The West Seattle Junction Association was established as a Business Improvement Area in 1987 to carry out parking, clean up, beautification and promotional activities in the business district. Our efforts are directed to create a vibrant community business district with a healthy mix of small specialty businesses and smaller retail chains that will attract shoppers for their recreational, dining and shopping needs. One of largest community events is the West Seattle Summer Fest, our annual three-day summer street festival.
West Seattle Junction is registered as a 501(c)(3) nonprofit. The Junction Association is active on The World is Fun, VolunteerMatch.org AllForGood.org and Idealist.org