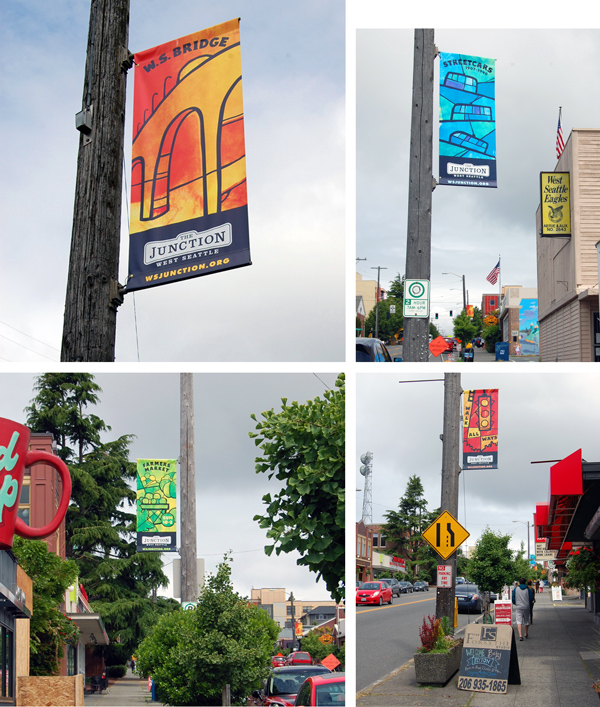 At the beginning of the week, the new Junction street banners were installed. These colorful designs, depicting different scenes from our neighborhood, are an update to the older, faded banners that use to grace our streets well, but were in need of a refresher.
The new banners feature five different designs each keyed into a unique aspect of West Seattle history and life. They are meant to inspire neighborhood pride for all of West Seattle. Design elements include the Alki Lighthouse as a symbol of our strong connection to water, the West Seattle Bridge, a salute to history with the streetcars, our weekly farmers market, and The Junction's iconic Walk-All-Ways.
Jeff Rodriguez of Horsepower Design (who also creates much of the art, posters, and graphics for The Junction Association) spearheaded the design of the new banners. We think they look great and hope you do too!