West Seattle Spring Wine Walk
<![CDATA[
Bring in the Spring with the May Wine Walk!
Friday, May 18th
5pm – 9pm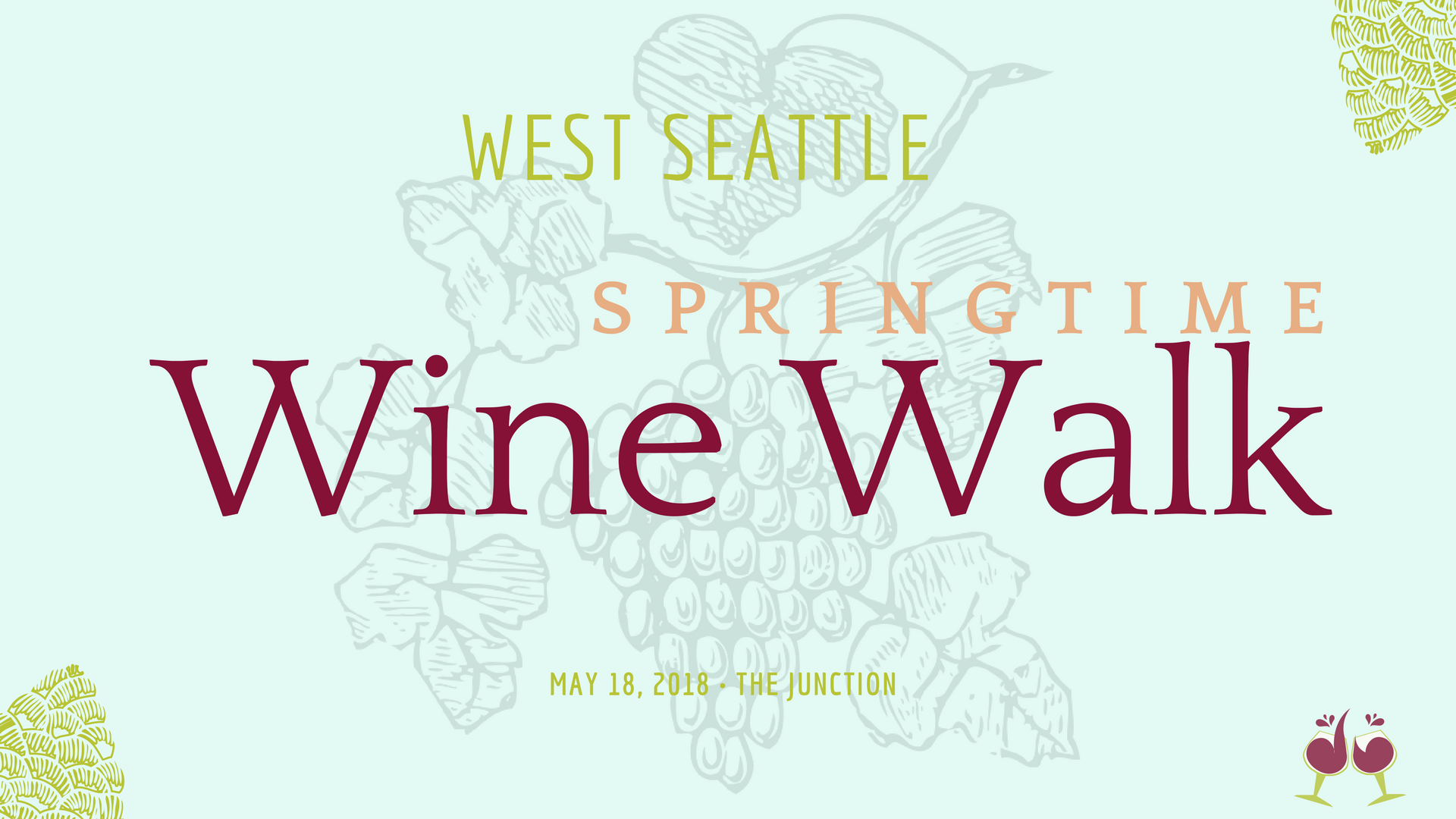 Tickets $25 advance.
SOLD OUT
Limited $30 day of event. Purchase tickets at CAPERS beginning at 4pm. New! Add a 6 bottle wine tote only $8 at ticket check out. The West Seattle Wine Walk celebrates wine with this vibrant and fun event. Located in the heart of West Seattle, the Wine Walk provides you with the opportunity to meet the boutique wineries around the Pacific Northwest. Housed in some of West Seattle's favorite merchants, you'll enjoy tastings from 15 different wineries, each showcasing a unique variety of wines. Bottles of wine and additional individual wine tasting tickets will available to ticket holders. You can drop off bottles of wine at the valet located at Capers. Additional Wine Walk tasting tickets will be available at Capers for $1.00 per ticket. Only ticket-holding attendees can purchase additional tasting tickets. Ten tasting tickets, light snacks, complete with a West Seattle Junction Wine Walk glass. Purchase tickets
online
or at Capers located at
4525 California Ave SW
in the heart of the Junction the day of the event. Questions for the Junction Association? Email us
here
. Specials and offers during Wine Walk:
VAIN
hosting Dolcetta Chocolates.
Menashe Jewelers
will be starting their 45th anniversary sale, with the entire store on sale anywhere from 30% – 50% OFF.  Stop by for the drawing for anyone who buys a bottle of Aluel cellar wine. You will have your name entered for a chance to win a piece of jewelry.  Doesn't have to be present to win.
Click! Design that Fits
 will have 20% off all wine-related items.
Jan's Beauty Supply
will be offering 20% off during the hours of the Wine Walk.
Funky Janes
will offer 25% off during the Wine Walk.
Carmilia's
will offer 15% off clothing during Wine Walk.
Verizon West Seattle
will offer up to 50% off new iPhones and Android phones with select trade ins during the Wine Walk.
Wild Rose's
will be offering their most popular items, a free 4 oz bar of Lepi de Provence French soap to the first 50 customers.
Capers
show your Wine Walk ticket for 15% off any regularly priced item through 5/20/18. Featuring these wines at local Junction businesses [table id=6 /]]]>