<![CDATA[

Hometown Holidays in the Junction
They say it's better to give than to receive. But choose to give local this holiday season, and you'll receive even more. The West Seattle Junction is the heart of the West Seattle community, known for bringing the joy of the season to you. Hometown Holidays is a month-long celebration everyone loves, and in 2020 the Junction will keep to the theme of Hometown Holidays, just shared in a different way.
Accidental Island Christmas 2020 Spotify Playlist
Join in the easily accessible music playlist you can use as a backdrop for all your winter holiday celebrations. The Junction would love to know what your favorite Holiday song is, and songs by local artists are definitely encouraged. Email your song/artist suggestions
via email here
, The Junction can't wait to hear your suggestions! Four lucky winners will receive a Hometown Holidays box too!
Tangible treats through the Hometown Holiday boxes (pick from four different types) will bring all the sparkle of the season into your home.
Brought to you by
Bakery Nouveau,
West Seattle Christian
, and
Sound Painting Solutions
. Thank you to everyone who ordered a Hometown Holiday box. The Junction will be confirming your order within the next couple of weeks. Question about your order? Email
info@wsjunction.org
or 206-935-0904 with questions. Sales are closed!
Fresh Garland Pick-Up Sunday, December 6th at the Farmers Market 10 AM – 2 PM
Pre-order your garland to pick-up at the Farmers Market. The live natural cedar and fir garlands add a beautiful and festive touch to any home and are a great way to frame your doors and windows. The garlands are typically draped from the top of the window line or over a doorway. When measuring, be sure to take into account the drape. The price is a reasonable $3.75 per foot. The Junction elves (volunteers) will be cutting the garland to your order. [wufoo username="wsjunction" formhash="mqy2xwi1iauezk" autoresize="true" height="822" header="show" ssl="true"]
Deck your halls and tables with the sounds, sights, smells, and tastes of the holidays through a fun and interactive live Hometown Holiday Holiday shopping experience via Facebook. The Christmas tree will be decorated, festive wreaths will adorn the historic light poles, and every store will be filled with hand-curated gifts to make the season jolly and bright. You'll find expanded gift wrapping, personal appointments, home delivery, and shipping options too.
Shopping local sparks the magic of a true hometown holiday spirit. What's more, The Junction has so much in store for everyone. Experience the magic of the season with a full array of holiday-inspired events.
Schedule of Events: 
Small Business Saturday
Sat, Nov 28th
Shop local during small business Saturday. See what the Junction has planned
on the Small Business Saturday page
.
Virtual Tree Lighting, Sing-Along with Endolyne Children's Choir and Facebook LIVE Stories with Santa – Saturday, December 5th, 7 PM
Join together online for a jolly good time, all from the comfort of your living room. Starting at 7 PM,
tune into the Junction's Facebook page
as we light up the holidays with a West Seattle tradition – the lighting of the West Seattle Christmas tree! The program starts with an introduction from Santa himself (thanks Santa!), followed by the sweet voices of the Endolyne Children's Choir. The children will bring you some holiday classics the entire family can sing along to, plus some new favorites from the archives. Listen in as Jack Menashe shares his thoughts, then watch the tree come to life! Settle in after the tree lighting as Santa reads children's stories
via Facebook Live
and answers questions.
Join the FB invite here
.
Here's the line-up for the tree lighting! 
Santa Welcomes everyone Joe McDermott holiday message Endolyne Children's Choir Jack Menashe says a few words Santa and Jack countdown We light the tree! Stay for the children's stories live via Facebook and Instagram read by Santa himself from the North Pole! Santa's elves will be reading your Christmas wishes and answering any questions from the comments.
Coat Drive
Sunday, December 6th at the Farmers Market 10 AM – 2 PM
Share the warmth with those in need as we collect coats, hats, and gloves – all donated to the West Seattle Food Bank Clothesline. Please drop off coats, hats, and gloves at the Kiwanis booth that is located at the south end of the market (California Ave SW & SW Alaska)
Gift Wrapping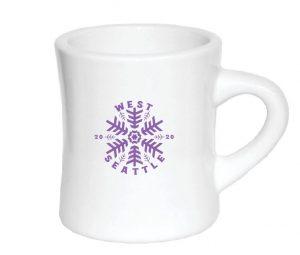 Many of the Junction stores offer free gift-wrapping or festive bags too! Some favorites are Curious Kidstuff, CAPERS, and Click! Design That Fits. Watch for the 2020 West Seattle mug and holiday ornament too.
Holiday Farmers Market
Sun, Dec 20th, 10 AM – 2 PM.
Pick up a locally made artisan gift. You know you'll be spreading good cheer when you support a local farmer.
Holiday Virtual Shopping and Gift Guide
Thursday, December 10th (also holiday Art Walk!) and Thursday, December 17th, 5PM to 8PM
Gather your friends (online) for a fun shopping experience with your favorite merchants. The Junction video crew will be visiting local boutiques, shops, and some restaurants to showcase some of the best gift ideas brought to you by the owners of the stores. It's can't get much personal than that! You'll be able to purchase the items that evening too. Your purchases will be wrapped and ready for either curbside-pick up or free delivery to your local West Seattle door.
Thursday, December 10th:
Thursday, December 10th
5 PM to 5:30 PM Lika Love
5:30 PM to 6 PM Carms
6 PM to 6:30 PM CAPERS
6:30 PM to 7 PM Fleurt
7 PM to 7:30 PM Mystery Made
7:30 PM to 8 PM bin41
Thursday, December 17th
5 PM to 5:30 PM bin41 5:30 PM to 6 PM Wild Rose's 6 PM to 6:30 PM Darby Winery 6:30 PM to 7 PM Fleurt 7 PM to 7:30 PM Mystery Made 7:30 PM to 8 PM CAPERS Brought to you by
White Center Glass
and
Verity Credit Union
.
Join the Facebook invite here.
Light Up West Seattle Luminaries
Saturday, December 19th, 7 PM
New this year is "The Spirit of West Seattle" luminaries and candles, a special program that brings together neighbors, families, and friends as we all participate in the lighting at home on the same day, at the same time. "The Spirit of West Seattle" is a celebration and reminder that while we may not be together in-person, we are together as a community. On Saturday, December 19th at 7 PM light a candle, get a flashlight or light a luminary as you take an opportunity for a moment to share your own holiday light. The Junction is offering free luminaries at select stores that Saturday. The list will be revealed soon! You can share your picture of your light using our #spiritofwestseattle hashtag or tagging the Junction (@westseattlejunction). "The Spirit of West Seattle" can grow into an annual event, evoking the spirit of our community. As a surprise and delight, play the Accidental Island Christmas 2020 playlist too curated by West Seattle neighbors on Spotify. One day we'll be together again, until then shine a light upon December 19th (7 PM). We're busy preparing a special Hometown Holiday for you this year and are working hard on an easily accessible music playlist you can use as a backdrop for all your winter holiday celebrations. We'd love to know what your favorite Holiday song is, and songs by local artists are definitely encouraged. You can email your song choices to
admin@wsjunction.org
or watch for choices via the Junction social media requests. We can't wait to hear your suggestions!
Beehive Salon West Seattle Collection
Through January 
'Tis the season of giving!
If this year has taught us anything, it's that community is inherent to our wellbeing as individuals and as a whole. This holiday
Beehive Salon West Seattle
wants to continue that sentiment by donating goods to the organization – Powerful Voices.
Beehive Salon WS (located 4502 42nd) will be taking new or gently used hair, skin, body care products (e.g. shampoo, conditioner, lotions, body wash, toothpaste, etc.), as well as new or gently used winter wear items (e.g. hats, gloves, scarves, coats, etc.) now through the end of January.
Powerful Voices creates brave spaces for girls* of color to take charge as their own power as leaders, igniting their abilities to confidently express themselves, build community, and act against injustices affecting their lives.
*those who identify, or socialize as a girl
When you check off your list at The Junction, you are not only giving your friends and family unique local gifts you might not find anywhere else, but you are also receiving a special connection to your community and the satisfaction of supporting your neighbor.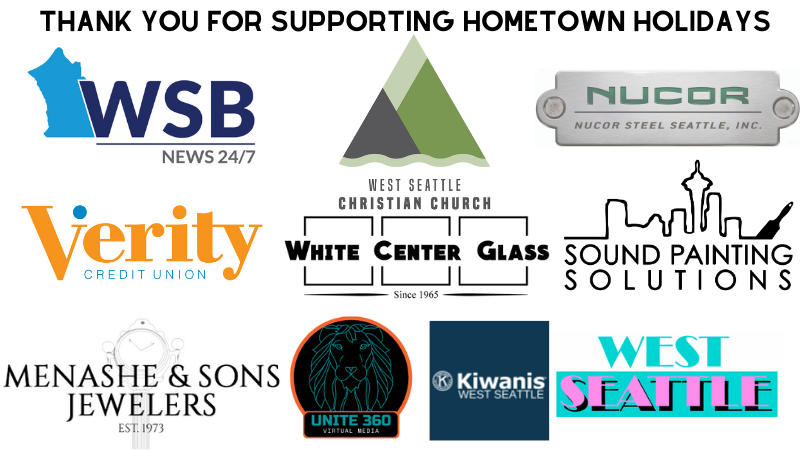 ]]>