Come join us for the 37th annual West Seattle Summer Fest, July 12-14. Summer Fest is the biggest party of the year in our neighborhood and it has something for everyone! Check out the special programming areas that will be featured this year!
Photo Credit www.instagram.com/andypphoto
VINTAGE ALLEY
A Vintage Hunters Delight
If you're on the hunt for vintage bargains, rare finds and unique antiques look no further than the Summer Fest Vintage Alley. There you'll find treasures from across the globe, and spanning history. Browse the vendors as you pick through some of the best vintage goods in Washington. Look for the merry bunting at the sound end of the festival or the bluegrass music from the stage.
Location: Sound End of the Festival/Edmunds and California
KIDS AREAS
West Seattle Summer Fest is the place to go to find summer fun for kids of all ages! This Seattle festival definitely understands the importance of fun for the whole family. Explore exciting rides, cool arts & crafts, and delicious treats that are sure to please everyone. The Kids Area is sponsored by Westside Children's Dentistry with support from Wells Fargo Bank. This year, Clowns Unlimited is back and they're bringing loads of fun rides and activities for toddlers to early middle school. Tickets and day/weekend passes are available through Brown Paper Tickets.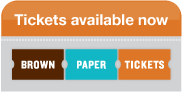 Location: West side of Alaska St and in the Wells Fargo parking lot.
Check out the exciting giant games area on the way to the main stage. Located on the corner of California Ave SW and SW Oregon, the games area is a fun place for kids (including adults) of all ages.
PET JUNCTION @ Next to Nature
Next to Nature is hosting their favorite vendors and nonprofits at Pet Junction. Pet Junction offers a host of resources to be good companions for our pets.  You will find information on keeping your pet in good health, opportunities to meet local animal relief organizations, and lots of fun for our furry friends.
This year welcoming:
Fromm Family
Wellpet
FirstMate Pet Foods
Pyramid Pet Products
Artemis Pet Food Company
Farmina Pet Food
Location: On the sidewalk in front of Next to Nature
COMMUNITY GATHERING TENT
Connect with local groups, non-profits, and organizations doing good work in our community. Speak with their staff and volunteers to learn more about their projects and initiatives, and find out how you can help!
Welcoming our nonprofit neighbors: TBD
Location:  In the Information Tent
WEST SEATTLE FARMERS MARKET
Sunday – July 15th ∙ 10am – 2pm
The Market offers a wonderful selection of seasonal farm produce, meats, poultry, eggs, cheeses, cut flowers, ciders, preserves and more, all direct from local farms and food artisans.
Location: In parking lot behind Key Bank
EUROPEAN CAFES AND FOOD VENDORS
West Seattle Summer Fest is serving up an amazing spread of delicious summer treats sure to please any palette. Sample the festival food from numerous booths and food trucks, or get a table and enjoy a meal at one of our sidewalk cafes.
Over 24 of the most treasured Junction restaurants spill out into the streets creating outdoor seating. Serving full-service food and beverages, it's THE place to be for people watching a some much-needed rest.
On SW Alaska Street, check out the fair food (and some healthy options) as you stroll through the streets deciding what you're going to treat yourself to at Summer Fest.
CALIFORNIA MUSIC STAGE
In a city known for its vibrant music scene, West Seattle Summer Fest brings together some of the best local bands for three days of FREE, LIVE, OUTDOOR MUSIC up on the CALIFORNIA STAGE. RSVP with us on FACEBOOK and check out our YouTube playlist of all the bands to get your first look at the line-up.
Stop in at the beer garden to soak up some sun and suds. The West Seattle Beer Garden offers some of the very best PNW craft beers around in the 'upper left.
FAMOUS WEST SEATTLE SIDEWALK SALE
Heralding back to the time when Summer Fest was the Sidewalk Sale, the Junction merchants will be piling tables high with sales you shouldn't miss. Browse along the sidewalk to find that perfect treasure to take home.
SHOPPING GALORE
Nothing beats summer and shopping in Seattle! West Seattle Summer Fest is one of the best summer festivals in Seattle to shop 'til you drop! Shopping opportunities can be found in multiple locations around the festival. There's an amazing variety of goods and services available for you to explore!