Come join us for the 37th annual West Seattle Summer Fest, July 12-14. Summer Fest is the biggest party of the year in our neighborhood and it has something for everyone! Check out the special programming areas that will be featured this year!
Photo Credit www.instagram.com/andypphoto
COMMUNITY STAGE
Sit back and relax at Junction Plaza Park, the pocket of green grass located under the trees. The community stage offers up local talent in a scaled down way. Musicians, hula hoops, free yoga, a good ol' fashioned pie eating contest – it's always an interesting time. The community stage will also be host to the D1 candidate forum on Sunday, July 14th – moderated by the West Seattle Blog.
Thank you to BECU for sponsoring the Community Stage. Also to Canna West Seattle for booking the music and to West Seattle School of Rock for the stage management.
Location: Junction Plaza Park SW Alaska
Friday, July 12th 3 PM to 7 PM
3:00 PM Music
4:00 PM Music Ruby
5:00 PM Music – Leah T
6:00 PM Music – Tekla Waterfield
7:00 PM END
Saturday, July 13th 12 Noon to 8 PM
10:00 AM Barre in the Park Bohemian Studios
12:00 PM Taekwondo demo Counterforce Taekwondo
1:00 PM Music Medejin
1:00 PM Hula Hoop Emilie Stone
2:00 PM a la Mode Pie Eating Adults
2:30 PM Music Emilie Stone
3:00 PM Music – Craig Furvell
4:00 PM Music- Tobais the Owl
5:00 PM Music – Danny Godinez
6:00 PM Salsa Lessons Belorico West Seattle
7:00 PM Music Music – The Spider Ferns
8:00 PM END
Sunday, July 14th 12 Noon to 5 PM
12:00 PM Community Candidate Debate
1:00 PM Community Candidate Debate
1:30 PM Community Candidate Debate
2:00 PM a la Mode Pie Eating Kids
2:30 PM Music – Lavender Lucy
3:15 PM Music – Sue Quigley
4:15 PM Music – Big Tooth
5:00 PM END
KIDS ZONE RIDES
West Seattle Summer Fest is the place to go to find summer fun for kids of all ages! This Seattle festival definitely understands the importance of fun for the whole family. Explore exciting rides, cool arts & crafts, and delicious treats that are sure to please everyone. The Kids Zone Rides are sponsored by Westside Children's Dentistry. This year, there's tons of inflatables showcasing loads of fun things for maximum happiness. Tickets and day/weekend passes are available through Brown Paper Tickets.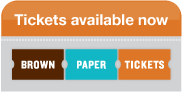 Location: West side of Alaska St 
Check out the exciting giant games area on the way to the main stage. Located on the corner of California Ave SW and SW Oregon, the games area is a fun place for kids (including adults) of all ages.
PET JUNCTION @ Next to Nature
Next to Nature is hosting their favorite vendors and nonprofits at Pet Junction. Pet Junction offers a host of resources to be good companions for our pets.  You will find information on keeping your pet in good health, opportunities to meet local animal relief organizations, and lots of fun for our furry friends.
This year welcoming:
Farmina Pet Food
FirstMate Pet Foods
Fromm Family
Nulo Pet Food
NutriSource Pet Foods
Stella and Chewys
Tuscan Natural
Location: On the sidewalk in front of Next to Nature
COMMUNITY GATHERING TENTS
Connect with local groups, non-profits, and organizations doing good work in our community. Speak with their staff and volunteers to learn more about their projects and initiatives, and find out how you can help! Look for nonprofit neighbors in the INFO BOOTH at California and Alaska supported by Verity Credit Union and the GATHERING TENT located across from Cupcake Royale supported by Whole Foods.
Welcoming our nonprofit neighbors:
Friday
12-Jul Friday 10am 2pm INFO Seattle Public Schools Head Start
12-Jul Friday 10am 2pm INFO NAPS Doulas
12-Jul Friday 2pm 6pm INFO Toastmasters of West Seattle
12-Jul Friday 2pm 6pm INFO Kol HaNeshamah
12-Jul Friday 10am 2pm BOOTH Sound Generations
12-Jul Friday 10am 2pm BOOTH Latino Community Fund of Washington State
12-Jul Friday 2pm 6pm BOOTH National Center for Science Education
12-Jul Friday 2pm 6pm BOOTH 981st Bridger BPSA Scouts
Saturday
13-Jul Saturday 10am 2pm INFO 34th District Democrats
13-Jul Saturday 10am 2pm INFO Seattle Police Department
13-Jul Saturday 2pm 6pm INFO Seal Sitters Marine Mammal Stranding Network
13-Jul Saturday 2pm 6pm INFO SR3 – SeaLife Response, Rehabilitation, Research
13-Jul Saturday 10am 2pm BOOTH Girl Scouts of Western Washington
13-Jul Saturday 10am 2pm BOOTH American Lung Association
13-Jul Saturday 2pm 6pm BOOTH Year Up
13-Jul Saturday 2pm 6pm BOOTH The Whale Trail
Sunday
14-Jul Sunday 11am 2pm INFO D1NC
14-Jul Sunday 11am 2pm INFO Tenants Union of WA State
14-Jul Sunday 2pm 5pm INFO Fostering Together/Olive Crest
14-Jul Sunday 2pm 5pm INFO West Seattle Toastmasters Club #832
14-Jul Sunday 11am 2pm BOOTH Rainier Roller Girls
14-Jul Sunday 11am 2pm BOOTH Southwest Lacrosse Club
14-Jul Sunday 2pm 5pm BOOTH Team Gleason/Gleason Initiative Foundation
14-Jul Sunday 2pm 5pm BOOTH Be SMART program of Moms Demand Action and Everytown For Gun Safety Support Fund
Location: In the Information Tent
WEST SEATTLE FARMERS MARKET
Sunday – July 15th ∙ 10am – 2pm
The Market offers a wonderful selection of seasonal farm produce, meats, poultry, eggs, cheeses, cut flowers, ciders, preserves and more, all direct from local farms and food artisans.
Location: In parking lot behind Key Bank
CAFES AND FOOD VENDORS
West Seattle Summer Fest is serving up an amazing spread of delicious summer treats sure to please any palette. Sample the festival food from numerous booths and food trucks, or get a table and enjoy a meal at one of our sidewalk cafes.
Over 24 of the most treasured Junction restaurants spill out into the streets creating outdoor seating. Serving full-service food and beverages, it's THE place to be for people watching a some much-needed rest.
On SW Alaska Street, check out the fair food (and some healthy options) as you stroll through the streets deciding what you're going to treat yourself to at Summer Fest.
a la Mode
Bakery Nouveau
Bang Bar
Be's Restaurant
bin 41
Coastline
Elliott Bay Brewing Co
Falafel Salam
Flying Apron
Great American Diner & Bar
JaKs Grill
Maharaja
Ma'ono
Naked Crepes
Pecado Bueno
Pizzeria Credo
Seattle Fish
Shadowland
Supreme
Talaricos Pizzeria
The Beer Junction
The Lodge
The Matador
West 5
CALIFORNIA MUSIC STAGE
In a city known for its vibrant music scene, West Seattle Summer Fest brings together some of the best local bands for three days of FREE, LIVE, OUTDOOR MUSIC up on the CALIFORNIA STAGE. RSVP with us on FACEBOOK and check out our YouTube playlist of all the bands to get your first look at the line-up. Thanks to Blue Geisha Tattoo and QFC for supporting the music stage.
Stop in at the beer garden to soak up some sun and suds. The West Seattle Beer Garden offers some of the very best PNW craft beers around in the 'upper left.
FAMOUS WEST SEATTLE SIDEWALK SALE
Heralding back to the time when Summer Fest was the Sidewalk Sale, the Junction merchants will be piling tables high with sales you shouldn't miss. Browse along the sidewalk to find that perfect treasure to take home.
ACS Discovery Shop
Antique Mall
Bikram Yoga
Click! Design That Fits
Forsythe Studio
Jans Beauty Supply
Lika Love
Many Moons Trading Co.
Menashe and Sons
Northwest Art and Frame
Pegasus Book Exchange
Pharmaca Integrative Pharmacy
Rosefit
Sleepers in Seattle
Stop 'N Shop
Wild Rose's
Carmilia's
Funky Jane's
SHOPPING GALORE
Nothing beats summer and shopping in Seattle! West Seattle Summer Fest is one of the best summer festivals in Seattle to shop 'til you drop! Shopping opportunities can be found in multiple locations around the festival. There's an amazing variety of goods and services available for you to explore!
WOODEN INSTRUMENT STAGE
Unplugged and totally chill. Find the Wooden Instrument Stage at the South end of the festival by SW Edmunds. Thanks to Westside Music Academy for supporting and booking the Wooden Instrument stage.
Wooden Stage Schedule
Friday, July 12th 3 PM to 7 PM
3:00 PM Belly Dancers
4:00 PM Keith Howell
5:00 PM WSMA open mic
6:00 PM Annie O'Neill
7:00 PM Cami & co
Saturday, July 13th 12 Noon to 8 PM
12:00 PM selfdoubt
1:00 PM WSMA open mic
2:00 PM Charley Rowan
3:00 PM Catch and Release
4:00 PM 3 Play Ricochet
5:00 PM Bad Cop! Bad Cop!
6:00 PM Pete Marshall
7:00 PM
Sunday, July 14th 12 Noon to 5 PM
12:00 PM WSMA open mic
1:00 PM Matt & Haley/Fitzgeralds
2:00 PM Carolyn Flax
2:30 PM A.Greene
3:00 PM Cami&co
4:00 PM Joe Ross