Spark the holiday spirit by filling your home with music and cheer. C'mon let's hear it, the season is here. Decorate and celebrate. And don't be late—you'll want plenty of time to appreciate. Light votives and candles to flicker and flare. Make sugar cookies and hot apple cider to fill the air. Set out Stollen to enjoy with holiday punch. Invite the whole family over for Christmas Day brunch. Deck the halls with garlands and generations of Santa pics. Hang ornaments old and new for the perfect holiday mix.
---
SHOP: Bakery Nouveau
Bakery Nouveau has an amazing assortment of breads, treats, and elegant desserts to add the perfect touch to your holiday celebrations and dinners. Serve one of their delicious breads with your special meal, such as their Brioche or Holiday Rolls ($7- $8 per 6 pack). You could also introduce your family to a beloved tradition this year and bring home Stollen, a German holiday bread with candied citrus, dried fruits, almond slivers,  and a center of almond paste all dipped in rum butter and rolled in organic and powdered sugar. ($24) For desserts, they have a wide range of options to suite any taste. Take home a Classic Pumpkin or Pecan Pie for your family dinner or really wow your party guests with an elegant dessert centerpiece such as the Raspberry & Chocolate Mousse Dome. ($20 – $42, 6 & 8 inch sizes).
---
SHOP: Wallflower Custom Framing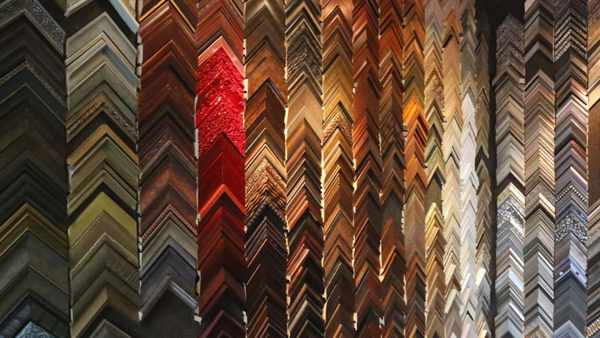 Get your home ready for the holidays with Wallflower Custom Framing. They specialize in creating Custom Framed Works of Art from your photos, memorabilia, and keepsakes. It's a great way to share the memories with family and friends this holiday season.
---
SHOP: JF Henry Cooking & Dining
Holiday memories are made from the glow of a candlelit table or from the passing scent of cinnamon or bayberry. JF Henry Cooking and Dining carries the popular and elegant Root Candles. These candles burn an impressive 2-1/2 hours per inch and come in three sizes. They are also made in the USA. ($5.50-$7.50)
---
SHOP: Northwest Art & Frame

Northwest Art & Frame is the place to find that special ornament for your tree this year. They carry the highly collectible Old World Christmas Holiday Ornaments. The Huskies Stocking would be perfect for any proud University of Washington family to display this season. ($14.99)
---
SHOP: Great Harvest Bread Co.
Great Harvest Bread Co. can help you to set the perfect holiday table. Their Freshly Baked Whole Grain Bread and Treats are the perfect compliment to any meal. They also make many delicious gluten free products, so no one has to feel left out at any celebration.
---
SHOP: Stop 'N Shop Thrift Store
Are you hosting a special holiday dinner this year? Do you have more guests than plates or would you simply like to have a replacement for a broken dish in your set? Stop 'N Shop carries Used Fine China Dinnerware Sets and High Quality Glassware. Because they receive donations, their stock is always rotating and often includes vintage and harder to find pieces. Prices range from $10.00 on up to $300.00.
---
SHOP: West Seattle Farmers Market
Stop by the West Seattle Farmers Market Sundays 10am – 2pm during this holiday season to stock up for your dinners, celebrations, and parties. Pick up some festive Cranberry Elixir from Starvation Alley Farms. It makes a delicious mixer for juices and cocktails, and comes from the only organic cranberry grower in Washington. Timber City Ginger Beer is another great choice to add to your holiday bar. Impress your guests with amazing party drinks made from this powerfully gingery tonic, such the classic Moscow Mule. This delicious artisan ginger beer is also hand made in Seattle.
---
SHOP: Click! Design That Fits
Set your table this year with colorful Bamboozle Nesting Dishes from Click! Design That Fits. These eco-friendly dishes are made from bamboo powder that is created by collecting excess raw materials. The powder is then blended and cast into beautiful dishes and tableware forms. Each finished piece has the texture of river rock. ($72 per set)
---
SHOP: The Beer Junction
The Beer Junction is the place to go to curate the right mix of festive libations for your holiday party this season. They feature Seattle's Largest Beer Selection with over 1,300 different domestic and imported beers from over 50 countries. They have the selection and expertise to help anyone successfully navigate the wide-world of craft beers. They also carry a selection of hard cider, mead, and gluten-free items as well as glassware, T-shirts, and other gift ideas.
---
Download the printable guide here:
Junction Holiday Gift Guide – Gifts For The Home (Page 1)
Junction Holiday Gift Guide – Gifts For The Home (Page 2)
---