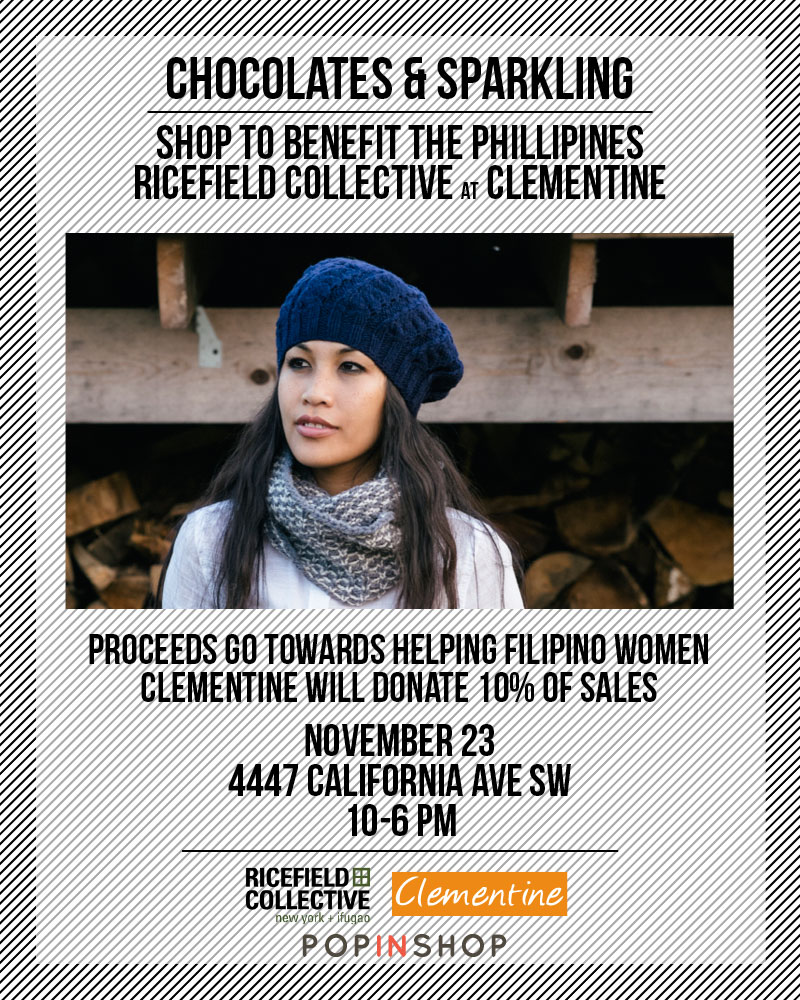 It's chilly in Seattle and the holidays are upon us. Two reasons why you'd want to visit Clementine this weekend.
Ricefield Collective is popping up at Clementine on Saturday, November 23rd from 10am – 5pm, to share with you the lovely knits that were made by Indigenous Filipina women from Ifugao, Philippines. Grab a beanie or a scarf, warm yourself up or give it to a friend, the proceeds will go towards the makers of the knits to support their livelihood.
PLUS! 20% of the sales will be donated by Clementine and Ricefield Collective towards the relief effort for the Filipinos that were affected by Typhoon Haiyan. There will be bubblies and treats while you shop too!
The Pop up shop will continue through December 1st!
See you Clementine!
Clementine is located at the West Seattle Junction at 4447 California Ave SW.