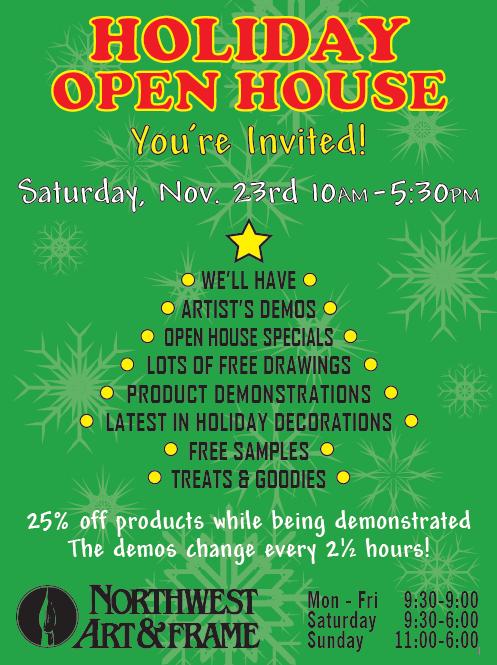 Get your arts and crafts going this holiday season because there will be a Holiday Open House at Northwest Art & Frame. On Saturday, November 23 from 10am – 5:30pm, there will be live artist's demos, open house specials, free drawings throughout the day, free samples, free treats and goodies! Lots of giveaways so you won't want to miss this one.
There will be different demos every 2.5 hours and their products will be 25% off during that time.
Come one and come all! It's going to be a crafty holiday!
Northwest Art & Frame is located at the West Seattle Junction at 4733 California Ave SW.